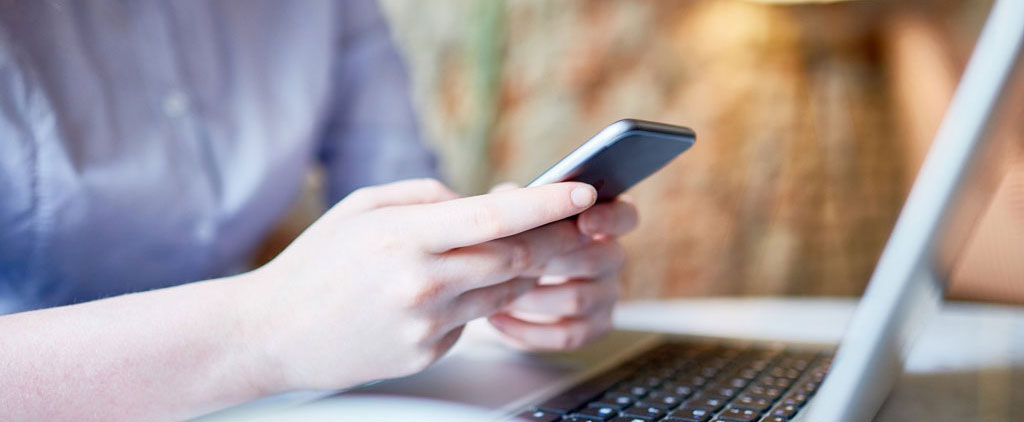 MyCellSpy is a powerful app for remote real-time monitoring of Android phones. You can install it in the target phone to protect your family, children and your personal information. Imagine that you can sit in a comfortable chair and remotely monitor everything happening on another Android phone, and use our exclusive developed mobile application to view the activities of another phone anytime, anywhere. Your imagination can now become reality. After the app is downloaded and installed, the app will secretly capture all the information in the phone in the background, and you can view or listen to the information anytime and anywhere.
How to spy on another phone?
No matter where you are, using Android phone remote monitoring software (remotely monitor another phone without being detected) will allow you to grasp everything that happens on the target device. Surveillance software has more than 30 powerful monitoring functions, which can bring you information that no other spy app can get, it can monitor all forms of messages, such as SMS, email, call, social media, WhatsApp, Facebook, Viber, Instant messaging chat applications such as Skype.
Mobile Phone Spy App
Monitor calls, SMS, Gps, Camera, Photos, Videos, Whatsapp, Facebook, etc.
The mobile phone remote monitoring software APP can turn you into a flying insect on the wall, and you can view GPS locations, photos, videos and browsing records, screenshots, remote photos, and mobile phone keyboard input records as you like, so that you can clearly grasp the opponent's location at the target What is being entered on the device.
At the same time, the monitoring software APP is also unique. It can eavesdrop and record instant calls, movement around mobile phones and VoIP calls on Skype, WhatsApp, Viber and other platforms. You won't find a feature like this anywhere else.
So, if you are a parent or employer (you have the right to decide how your Android device is used), only MyCellSpy can provide you with the solution you need as none of our competitors offer this type of product for Android phones.
Powerful Monitoring Features of Mobile Spy App
Two-way call recording

Automatically record any incoming or outgoing calls of the target mobile phone. On Android devices, the call recording function may not be able to record the voices of both parties at the same time, so it provides a series of recording source options for you to choose freely. This ensures you get the best call recordings possible with your device.

Monitor social media apps

You can monitor social media apps like Facebook, WhatsApp, Instagram, Snapchat and all other messaging apps, see their chat history and the person's name and conversation. This way, you'll get to know all the people they chat with.

Remote camera to take pictures

If you want to know where others are without being noticed, then the remote photo taking feature of cell phone monitoring apps will blow your mind. The remote camera function allows you to control the camera of the target mobile phone to take pictures remotely so that you can know its specific position immediately.

monitor email

Our mobile phones are increasingly taking over the functions of our computers. Most people now use their mobile phones to perform functions that could only be used on computers before, including sending and receiving e-mail. The email tracker feature of the phone monitoring app will allow you to get all the information on any email sent or received by other people through their phone.

Record ambient sound

You want to record the surroundings of other people's mobile phones, but need to remain invisible, you only need to specify the length of recording, it can meet your needs and schedule. Each ambient recording can be up to 60 minutes long.

GPS location tracking

Cell phone monitoring apps give you full control over the tracking and location of mobile devices. With the location tracking feature, you can conveniently track the target mobile device from your online accounts. Additionally, you can view the historical location of the target device, giving you an instant overview of all the places the device has been. This information allows you to quickly understand the movement of target equipment over a specified period of time.

View screen activity remotely

Viewing another phone's screen activity remotely can seem like a daunting task. But this is not the case, with the help of mobile spy apps, you can easily view the screen activity of another mobile phone. The software will automatically record all the activities of the current App, monitor the screen content and take screenshots or record.
Who will use cell phone monitoring software?
parents

One of the most commonly used functions of mobile phone monitoring apps is to monitor children. A good cell phone spy software allows parents to keep tabs on what their kids are doing online, and where they are. Many parents are very concerned about the risks their children face when using the Internet.

corporate employer

Many companies now install mobile spyware on Android phones that are issued to their employees, the reason for doing this is to monitor the performance of their employees and prevent employees from leaking information through their phones.

elderly caregiver

Another very useful application of cell phone spy software is monitoring the elderly, especially those with dementia. The GPS location feature helps locate those who are less familiar with their surroundings and who might get lost. Keeping tabs on seniors' online activities can also help prevent them from falling victim to scammers or thieves.