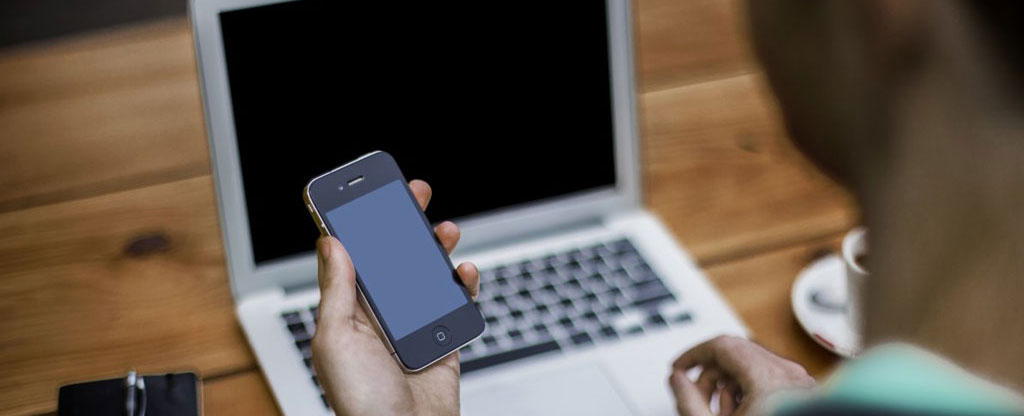 In this digital age, mobile phones have become an integral part of our lives. Every day we use mobile phones to chat, browse the web, watch videos and so on. But how to monitor another mobile phone all the way, some people may want to get more information by monitoring someone's mobile phone. This article will introduce how to monitor other people's mobile phone activities all the way.
MyCellSpy is a screenshot spy software that allows you to capture another phone's screenshot without the other person's knowledge. Cell Phone Spy App can monitor the activities of other apps and take multiple screenshots at the same time. You can also custom monitor certain apps and it will immediately start capturing a large number of phone screenshots periodically and continuously send the captured screenshot data to the user's online dashboard. You can view these screenshots at any time. You can see anything happening in the target phone, user can view screenshots and phone activities online like incoming calls, outgoing calls, messages, conversation chats, voice calls, voice messages, emails, contacts, browsing activities, installed applications, etc. Phone spy apps capture phone screen shots and send the screenshots to your web account. You can access these screenshots to see what's happening on another phone's screen.
Mobile Phone Spy App
Monitor calls, SMS, Gps, Camera, Photos, Videos, Whatsapp, Facebook, etc.
How does capturing a screenshot help?
Phone Spy App is very helpful for parents who need parental control over their kids' phones, they can watch their kids' phone screen anytime and know what they are doing all day long. Knowing what your kids are doing with their phones can help you keep them safe. In addition, the screenshot function also helps employers to view employees' mobile phone screens during working hours, understand employees' work conditions and prevent them from leaking confidential information. By monitoring app activity, you can see exactly how your device is being used on a day-to-day basis, whether employees are chatting on social media for long periods of time, or whether they have been playing mobile games while they are at work.
See which apps are installed on their phones, and which apps do they use most?
See the date an app was installed on your phone, and see other information, such as when it was started, closed, or uninstalled.
How much time do they spend on apps each day? See what time of day or night these apps are typically used.
Does the phone need root to take screenshots?
The target phone does not require Root and does not require any changes to the OS of the phone to be able to capture screenshots and monitor online activities remotely. The software is easy to use and operate, and it runs secretly on the phone without detection.
Video call screenshot

When the target mobile phone is in a WhatsApp video call, the mobile spy app will automatically take a screenshot of the current VOIP video call until the WhatsApp video call ends.

Voice call screenshot

Take screenshots of incoming and outgoing phone calls, and you can view the call number, call time, contacts, etc.

Text Chat Screenshot

When the user is using the keyboard to type text on the target phone, the mobile spy app automatically takes a screenshot to capture the text chat activity.

Social Media App Screenshots

When users open social media applications, such as WhatsApp, Facebook, Skype, Viber, etc., Mobile Spy App will automatically take screenshots. You can set the speed of screenshots, such as every 1 second, 3 seconds or longer.
Gain physical access to the target phone
To monitor the online activities of other people's mobile phones at all times, you first need to gain physical access to the target mobile phone. Finding an excuse to stealthily take the target phone and unlock it requires a certain amount of skill and luck as you need to find the right opportunity to get your hands on the target phone and also need to know their screen unlock code.
If you choose to use spyware to monitor the online activity of the target phone, here are some things you need to know:
Choosing the Right Spyware

There are many spyware options on the market, but not all of them are reliable. You need to choose a reliable spy software to ensure that you can successfully monitor the target phone.

install spyware

Once you have selected the appropriate spyware, you need to install it. Most spyware needs to be installed on the target phone, so you need to gain physical access to the target phone.

configure spyware

After installation, you need to configure the spyware to make sure it works properly. This typically includes setting monitoring options, establishing a connection to the server, and more.

View monitoring data

Once you have completed the configuration, you can start monitoring the target phone. Most of the spy software can record all the activities happening on the target phone including text messages, calls, photo albums, conversations, GPS location and many more.
If you're a parent or business administrator, it's your responsibility to know and discover the truth, spying on their phone or tablet. Mobile phone monitoring software can comprehensively track the behavior of mobile phone users, such as application installation and use, SMS records, call records, web browsing, search keywords and locations, etc. For enterprises, mobile phone monitoring technology can help companies monitor employees' use of mobile phones at work and avoid work problems caused by employees using mobile phones. Usually other monitoring software needs to obtain the Root permission of the target mobile phone, which may affect the performance of the target mobile phone, and may violate the user's privacy. In contrast, the MyCellSpy mobile phone monitoring solution does not need to obtain the root authority of the target mobile phone, will not affect the performance of the target mobile phone, and can better protect the user's privacy. Therefore, we recommend parents and business owners to adopt MyCellSpy to achieve comprehensive monitoring of multiple mobile phones.